Unabashed Self-Expression
in All Areas of Your Life
No matter where you are or who you are with.
You've come to the right place if:
You're in the right place! I prefer variety and know there is no "one way" for all people to get what they want. So, I'm giving you four options as pathways to what you want for yourself. Which option will you choose? Or will you choose all four?!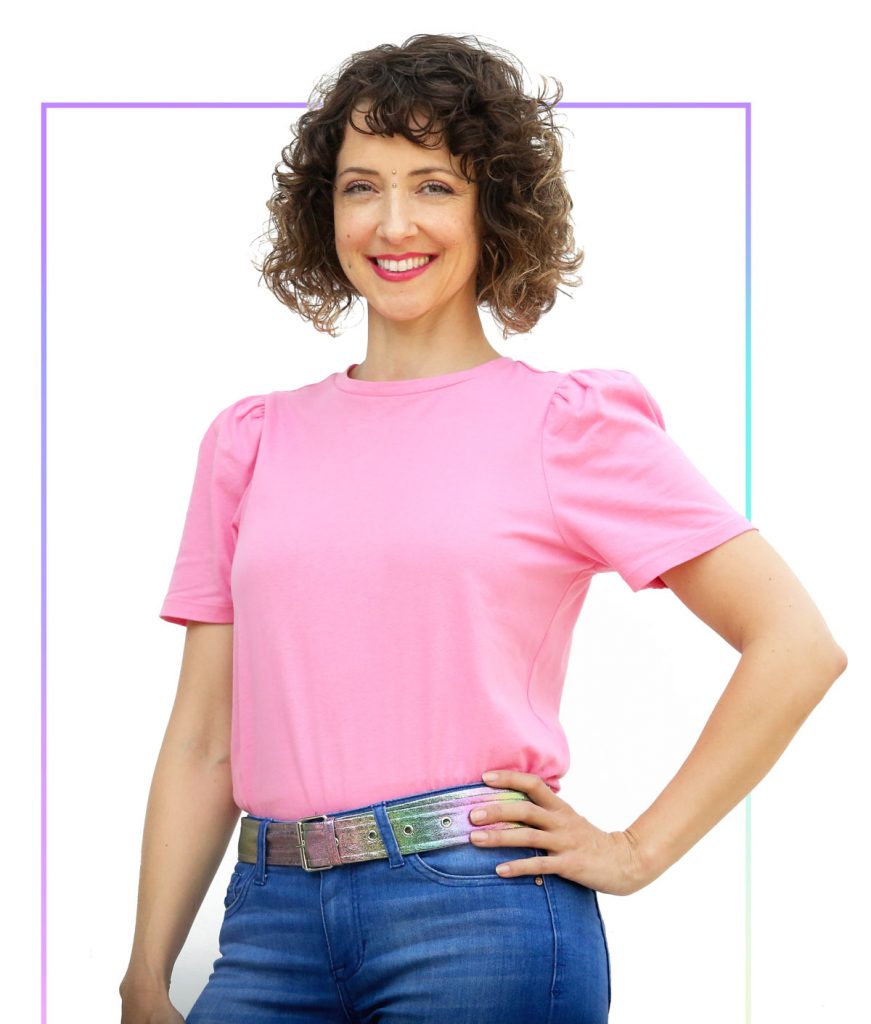 It's time you started living life on YOUR terms.
Get all the voices out of your head and start living life on YOUR terms. Your whole life you've been told who to be, what to do, how to act. You've held on to some of this and you've rebelled against some. 
Who would you be if you were fully you? How would your life be different? What will it take to be 100% authentically you? 
Only you know you, and through Authentic Evolution™ you will be guided step-by-step to your own authentic answers, your own truth.
Authentic Evolution™ Success Stories
No Longer Suppressing My Voice This was a process of giving my own voice the recognition it deserves rather than suppressing it. Loving and respecting myself. I give myself permission to evolve. I learned to give myself permission to be me and that what/who I am today does not have to be who I am a year from now.
Unsubscribing from Patterns It feels so freeing to acknowledge that many of these behaviors and beliefs I've been living out and subscribing to aren't actually true.
I'm Home I feel calm after doing the steps. It's so much more effortless to flow this way. Feels like coming home.
A Conscious Rewiring The process feels like a very deep rewiring. Feels empowering. I feel tearful. Going through these steps was surprising, empowering, and clear. I feel independent, feeling okay to be.
Release It feels like my chest opened up and like there are so many possibilities that are open now.
Letting Go of Control Feeling hope, excitement, freedom yet still some resistance to fully let go. For me this process was letting go of control and the "rules" and gaining an embodied sense of being okay no matter what.
Embodied Boundaries I'm feeling so empowered and sexy. I appreciate the opportunity to reflect and reject things that don't suit me. I feel turned on and excited…and a little devilish… HAH!
they didn't teach me that

™

playhouse
It's time to learn the things you were never taught.
You are tired of being tied down by all the "shoulds" and "shouldn'ts" you've been taught throughout life. You are ready to excavate your authentic truth. Shame and repression are no longer invited into your life but you are not clear on how to shed them once and for all. You recognize you hold emotions and behavioral patterns that debilitate you from living your life fully.
You're ready to feel confident and safe to be all of who you are. You committed to learn to fully step into conscious authentic adulting and play. You are ready to learn the life, communication, relationship, and intimacy skills you were never taught or were too afraid to ask about. You are ready to unlearn all the crap behaviors, emotional patterns, and habits that aren't serving you.
School didn't teach you. Nobody taught you. The PLAYHOUSE will!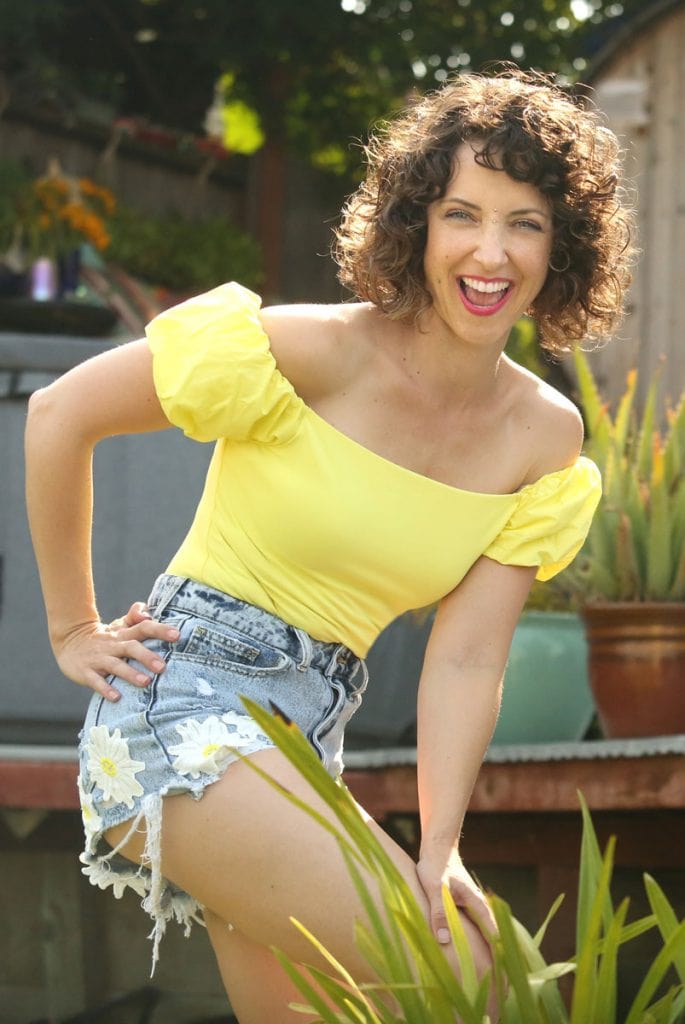 They Didn't Teach Me That™ Playhouse Success Stories
A safe place to grow Monica Jayne is a compassionately fierce mentor who I confidently know has my back and sets the example of how to have my own back, as well. Because she actively practices what she teaches, it allows others to express themselves freely and see how communication skills, boundary setting, self-care and self-love apply in real life. By encouraging playfulness, that nurtures curiosity and exploration, she generates ease-ful authentic participation. Monica Jayne's mindful honesty establishes trust in the mentor-student relationship. Since Monica Jayne is unabashedly herself, it creates a safe space for us to be unabashedly us.
Normalizing what's hush-hushed I had such a wonderful experience delving into the realms that most people keep hush hush. I learned a significant amount about myself and how I receive love, affection, and pleasure. Monica Jayne hosts such a safe space where I felt comfortable voicing myself and being heard. Such a powerful modality of healing, and an even more powerful woman facilitating it.
Feeling confident working with Monica Jayne Monica Jayne has opened my eyes! 👀 It took several days for the materials from her class to sink in, but now that they have I'm eager to learn more! I'm extremely excited to start working with Monica Jayne as she has much enthusiasm for this topic. Hoping to learn more about my inner psyche and I feel confident after her class that she can help to guide me. 🌟
Monica Jayne embodies her teachings Hey lovely! I wanted to tell you that I truly enjoyed the workshop. You have embodied the teachings, that is obvious, and it was fun to watch you deliver with confidence and vulnerability.... Thank you for putting yourself out there this way.
Feeling heard and seen It was amazing and deeply connected last night! We spoke about isolation, loneliness, feeling invisible, how to relate with difficult parents and familial situations, fears of coming across as egotistical and using 'I' and 'me' too much, social awkwardness, being adult children of alcoholics, how losing a parent changes the family dynamic and our upbringing and our adult lives, and so much more. In the end the value people shared they added, generated, or received was an opportunity to check assumptions, sharing experiences, being here and helping others, feeling heard and seen, seeing how we are all products of our past and that we don't have to be, being willing and open.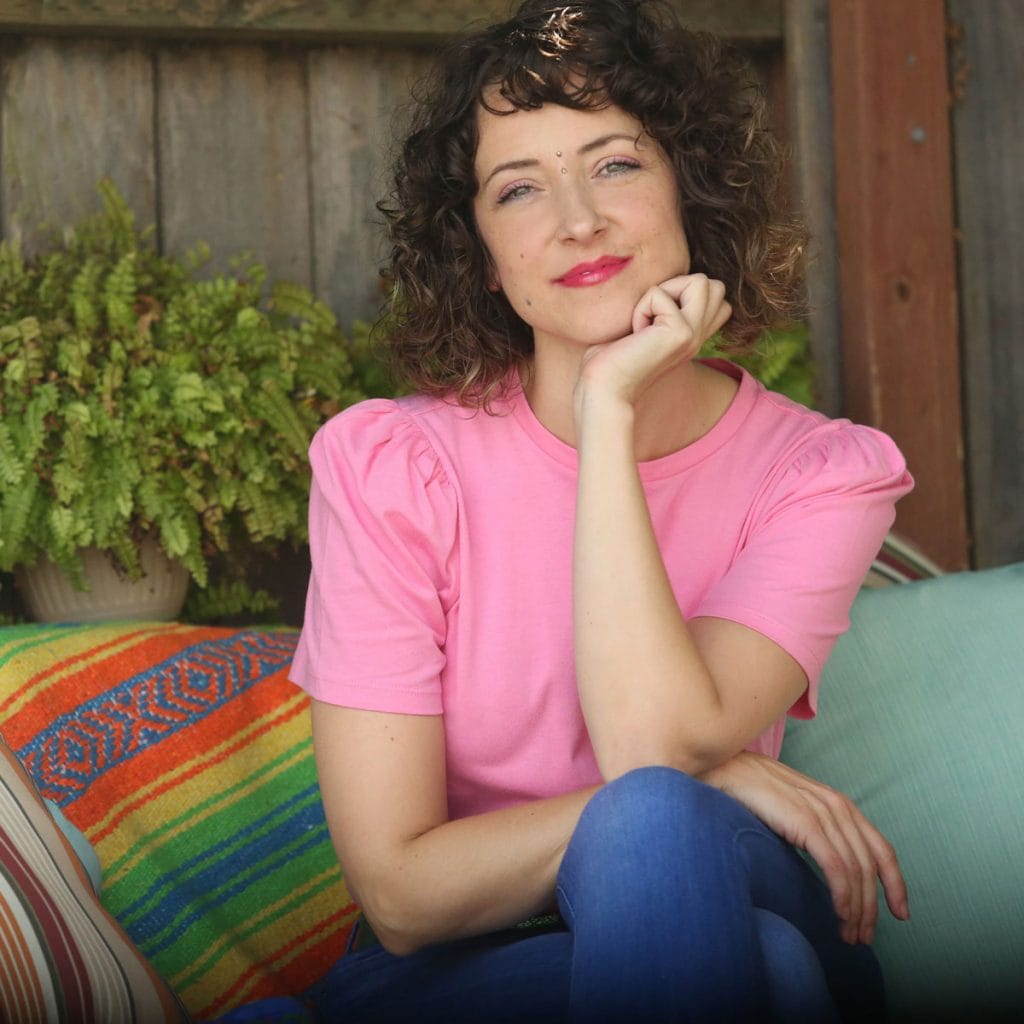 PRIVATE COACHING FOR SINGLES, COUPLES, MORESOMES
It's time to transform your unfulfillment into Unabashed Badassery™.
You've been on this path for a while and now it's time for deep contact and support focused on you and you alone. I get it. I've been a countless group programs, spent over $200K on them in 5 years, and nothing compares to what can be done in private, 1-on-1 coaching.
Private Coaching Success Stories
Empowered to set and keep boundaries I have been able to embody the communication and self-awareness skills I have learned that empower me to recognize my wants and needs and to speak up for myself effectively. I now confidently establish clear boundaries and expectations with others, nurture a deeper, more loving and respectful relationship with both my partner and myself, and am truly accountable for my thoughts, feelings and actions. I finally understand how to be as good a friend to myself as I am to others.
I learned to love myself I so thoroughly enjoyed working with Monica Jayne. I felt compelled to work with her on an issue that I was having - I wasn't feeling worthy. I felt very drawn to working with Monica Jayne after hearing her life story because it made me feel very comfortable to work with her. It was such a joy to work with Monica Jayne. She's easy to talk to and listens very thoroughly. I totally recommend people to work with her. I learned how to Love myself first, before Love could truly come to me.
There is nothing to be ashamed of I have a new comfort level to speak in a sexual nature with my partner. Along with a renewed sense of confidence in my ability to please them. I truly believe now that there is nothing wrong with me. What I want, how I feel, and what I choose to do is right for me. It is nothing for me to be ashamed of.
Deeper trust and connection with spouse I have learned so much in my sessions with Monica Jayne and felt safe and fully supported while experiencing vulnerability and empathy on this path of self exploration and eroticism. The result of this is continued growth of trust, connection and authenticity in my relationship with my spouse.
No more shame, guilt, or shutting down The biggest impact to date is no longer feeling guilt/shame about what turns me on. This has helped in the communication with my wife around not only sex but day-to-day life. The self realization I have had is now knowing I would shut down and not relay communication, which is why I was not getting my needs met.
I found my super power The most magical experience I had working with Monica Jayne was finding my super power to shut down a depressive episode by tapping into my Kinky side. I never felt so much control over my emotions when in a state like that before. Smacking my thighs while in a seated position back into reality was just what I needed to pull me out. Just like magic ✨
I'm not broken! Before we started working together I thought I was experiencing a trauma response when my husband would try to be intimate with me. He would go from 0 to 100 in seconds and my body shut down. Turns out it wasn't a trauma response at all, I'm just an Energetic! I thought being raped had forever ruined my sex life and it "broke" my body in some way. I am so happy to know that that jerk did not take this from me. I am totally normal and can have a fun and exciting sex life. My body just needs time to get to 100!
Less inhibition, more flow I'm more self-assured and clear on my needs to live a fulfilled life. I have established new self-care routines that are helping to unleash my true essence. I find myself sharing with others in a less inhibited manner and feel my life force flowing.
Deep healing Thank you Monica Jayne for this framework to explore my sexuality. With this framework, I have been able to pursue a deep healing and overcome shame that kept me from enjoying my sexuality.
I can now speak freely about sex I am now comfortable talking about and exploring sex/intimacy. Before working with Monica Jayne it was as though there was a cloud of shame interfering with everything having to do with sex… this cloud has dissipated!
EROTIC BLUEPRINT BREAKTHROUGH COURSE
™
It's time breakthrough to your erotic truth and potential.
The Erotic Blueprint Breakthrough Course™ has transformed the lives of thousands of folx across the world – singles, couples, moresomes of all sexual orientations and genders. Learn your unique erotic language, understand how you are wired so you can give your body maximum arousal and pleasure, and renounce what is holding you back from realizing your sexual potential.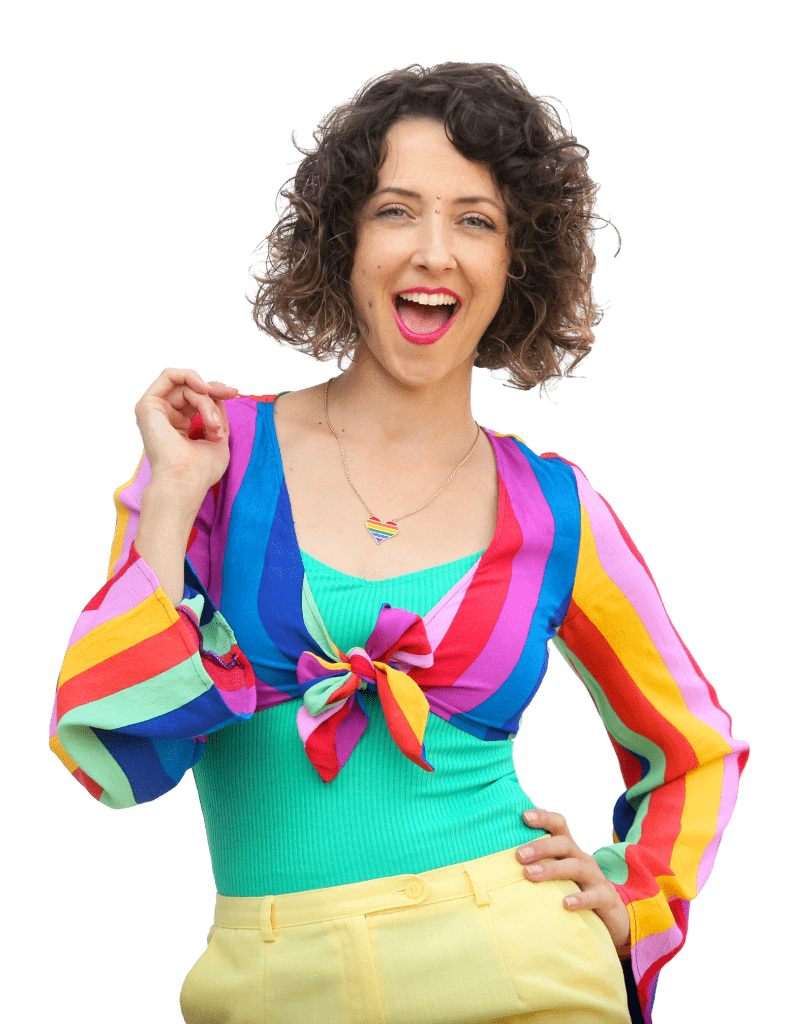 Erotic Blueprint Breakthrough Course™ Success Stories
I know and accept what I want Knowing my arousal type has taught me what I need in life to be happy, how to let go of the shame society puts on me, and to accept what I like and what I want. And to stop judging myself, my tastes and needs has been the hardest lesson that I have had to learn in my lifetime. Thank you, Monica Jayne. Something that has been so taboo in my life was all the sudden ok to talk about, experience, and share my thoughts about it with others without feeling like a weirdo.
I walk through life finding pleasure in everything Before the Blueprint course, I was very ashamed of my sexuality, so much so that I would choose romantic relationships that weren't sexual in order to avoid my insatiable hunger. I was so afraid of my turn on and my desire. The Blueprint course validated my shapeshifter tendencies and allowed me to step into my full fierceness, not only in sex, but in relationships, business, and as a mother as well. I walk through life with more pizazz and excitement, finding pleasure in everything and with more confidence in knowing that I can indeed have it all!
Blew the lid off of my world and changed all of my relationships! I did not know my erotic self was starving, until I was deep into the Erotic Blueprint Breakthrough™ Course. The knowledge and tools presented in the course gave me methods to develop personal skills by exploring and learning how feed my primary erotic blueprint. My first (sex life) challenge blew the lid off of my world and changed all of my relationships! (Deeper, richer, and happier).
I finally know what arouses me My husband always asked me what I wanted sexually. I said I don't know because I really didn't. Now I feel like I have an idea of what I need to be turned on but I need more help in getting rid of my hesitations and shade to be fully capable of satisfaction.
My marriage has completely transformed I had been in a relatively sexless relationship for 35 years. When we married, I thought it would get better. I was too shy and ashamed to ask for what I needed. Thought that he was not attracted to me, and went to bed hoping that tonight would be the night, and always went to sleep feeling rejected. Then we discovered the Blueprints. A vehicle to bring us closer together in a way that neither of us ever thought was possible. Our sexlife has completely turned around since we've learnt how to please each other. We are closer and more in love than the day we married. I am utterly grateful and feeling full of passion and lighted hearted fun.
I Have A Framework to Communicate My Needs I have always been a sexually open person with an internal drive to always want more. This class helped to understand that. This is me and all I need to do is accept myself moving forward. In the future it will help my partner to better understand my needs and my hope is that through communication and trust we can both reach a point where we are fulfilling our erotic potential together while keeping her personal blueprint needs in mind.
IT'S TIME TO SAY "NO!"...
To what is keeping you from being YOU!
With the major departure from "normal" over the last year, you are feeling confident and free to finally be who you truly are! 🙌
The thing is, voices in your head loudly shout the "shoulds and shouldn'ts" prescribed to you by Society, Culture, Religion, and Family.
It's hard to stop them.
This free video series provides you step-by-step guidance to put a stop to the "should" and uncover YOUR truth.
By signing up here you will receive complimentary support to excavate your own voice.
C'mon! 🙌 Let's shatter all the false and limiting beliefs and behaviors that hold you back from being authentically you.